I'd started to write my observations and wanted a clarification from a fellow feminist acquaintance. I couldn't hold myself with brevity. I ended up writing a blog after six years.
1) Watch the song 'Dil Kissko Du' by Mellow. The song is sung by Mellow, and has music by Akull and MØMØS while Mellow has written the Dil Kissko Du Lyrics. The music video of the Dil Kissko Du song is directed by Parth and Gurdas , and it features Mellow, Aveera singh Masson, Amy Aela, Devika Singh, and Yogita Bihani.
Read lyrics: https://lyricsmint.com/mellow/dil-kissko-du
In the video, a guy says 'dil kisko du, So many pretty ladies' and four girls are dancing around him consecutively.
I was appalled to see those four girls in an almirah like they are an object or a material for his sensuous pleasures and they have no other value. They are just there to appease a man. This is the level of normalcy of chauvinism, sexism, patriarchy, toxic-masculinity, prejudices, stereotypes and objectification of women.
There are two instances. EITHER these repressive things are so normal in our lives that girls don't even realise that they are being subjugated OR they don't want to raise their voice against such things because it would deprive them of the money which they can earn from the music video because at the end of the day, they have to go home and survive in the world so, they want to earn money irrespective of the fact that they have turned out to be an accomplice in spreading sexist views OR they are doing it willingly to earn money and they don't care whether it affects their lives also daily. I don't know any girl who act as a protagonist or a supporting dancer in background in such music videos either in films or albums. So, I don't know what's the reason.
Even lyricist, singer, director, and crew are unaware of the extent of normalcy of the repressive views they are endorsing. EITHER everything is so subtle that they don't even know that they are promoting patriarchy OR they want to promote such views willingly because all of them see women as a sexual object and women in the production team have not even realized what they're into.
2) Watch 'Genda Phool'. The viral Hindi song is sung by Badshah and Payal Dev featuring Jacqueline Fernandez. The song has music produced and lyrics written by Badshah whereas the Bengali part is credited as Folk. The music video of the song is directed by Sneha Shetty Kohli featuring Badshah and Jacqueline Fernandez.
Read lyrics : https://www.lyricsmint.com/badshah/genda-phool
I read a tweet weeks ago where a girl was against the lyrics of the song. She said, "any girl would hate lyrics of this song". I guess she is unaware of the platforms such as Tiktok and Instagram Reels.
I had never heard this song before. I didn't even try to listen to it later just to understand her point of view. I conceded to her feminist views and thought that there must be something repressive if she was saying it. I read the lyrics while writing the current article.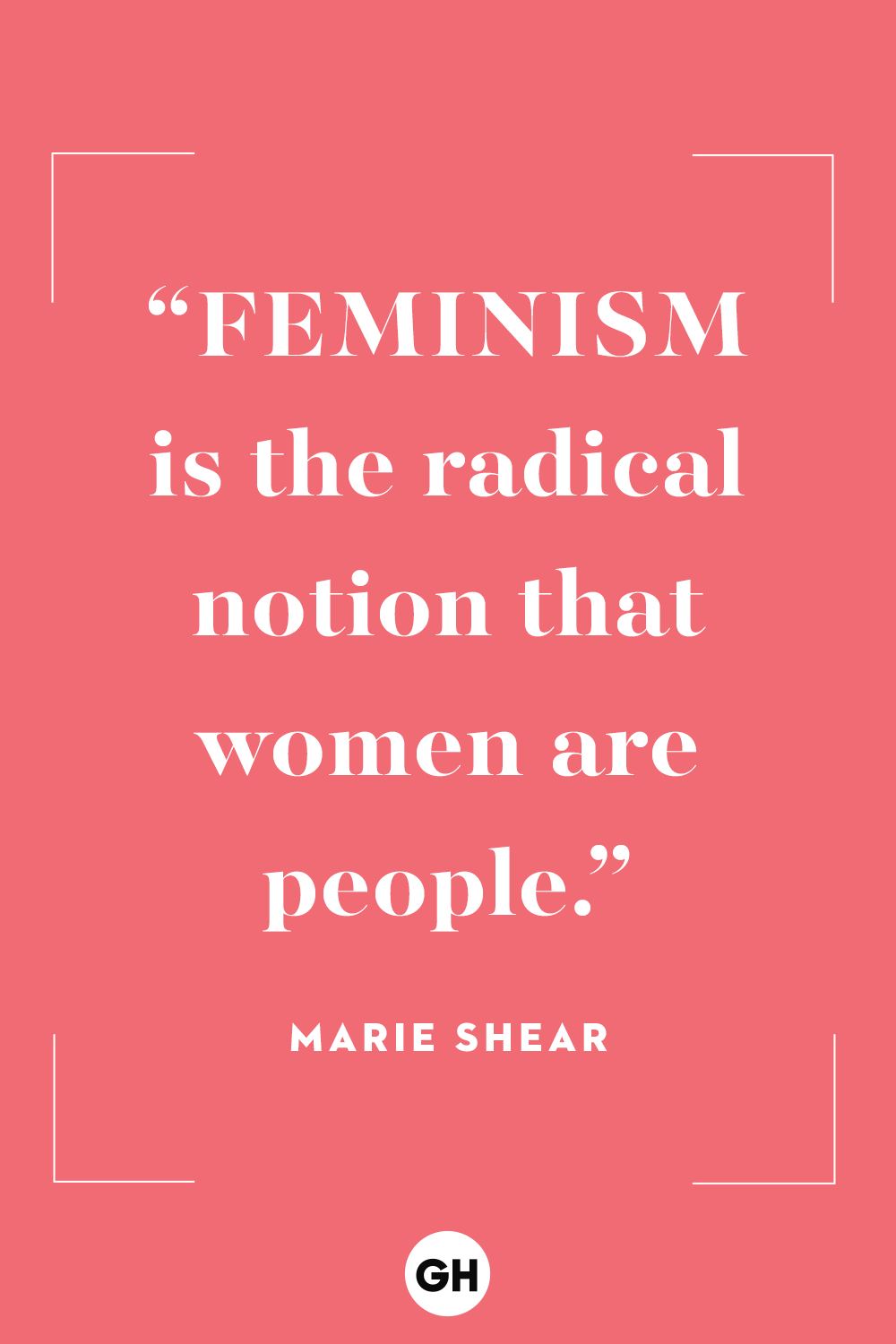 Few days ago before reading that tweet, I came across a girl grooving on the beats of this song in Instagram Reels video. I'm sure a lot of girls must have recorded their videos, on Instagram Reels or TikTok or MX TakaTak (MX Media & Entertainment couldn't even think of an ingenious name. How poor they are! This is the height of an intellectual bankruptcy) or whatever you name it, on the same song. None of them would have found anything problematic in it. Plethora of girls do not earn because of Instagram Reels videos [I've compared with earnings as I said about the motive of money in the 1) point. I want to construe the motive of women behind making such sexist videos themselves] as per my understanding but they must have made a video for their own pleasure of dancing or just to follow the trend or to garner enough likes and followers to keep them contented in the fake world of social media and materialistic pleasures. Nobody is giving them money unlike music videos in albums and films. Or are they earning from it? Just like they used to earn from TikTok? What kind of society have we become? We don't even know the height of usualness of repressive ideology. They are making videos and they don't even realize what they are into.
Okay, now you may say that I judge their choices. No, who am I to judge them? Nobody. It's their body and their choice. They may do whatever they want to. I don't have any problem with their choices. Why should have I any? What they do should not concern me. It's just I was shocked to see the kind of hypocrisy among women themselves. A section of women says, "any girls would hate lyrics of the song", and another section dances on the song. Isn't it strange?
Read carefully what I said in the last paragraph. I'm not being sexist. I'm not blaming them for making a video. I'm trying to grasp the ideology of what make them do to groove on the beats along with chauvinistic lyrics.

EITHER they don't know that they are endorsing chauvinism unintentionally OR many girls don't even care, they just want likes and they make such videos willingly even after knowing what they are into.
Did I tell you that many females are dancing in the music video of this song including Jacqueline Fernandez, an actress and Miss Universe Sri Lanka (Judges don't make Miss Universe anybody. The whole personality is tested there. Person with regressive views can't be declared a winner. So, I assume she must have progressive views regarding her own gender) along with dancers in background? Did none of them care? Did some of them or all of them care but they stayed quiet because they wanted to earn money and they had to live in a capitalist society?
Observe disparity in views of women. One woman (of course, many women must've objected against objectification of women, reducing her to her buttocks and body and sexual pleasure of men in lyrics) is against the lyrics as per her tweet and one woman (of course, many women must have made the dance videos on the lyrics of the same song) grooves on the song in Reels video.
If women themselves are divided when it comes to feminism then how can you expect the world to be changed sooner?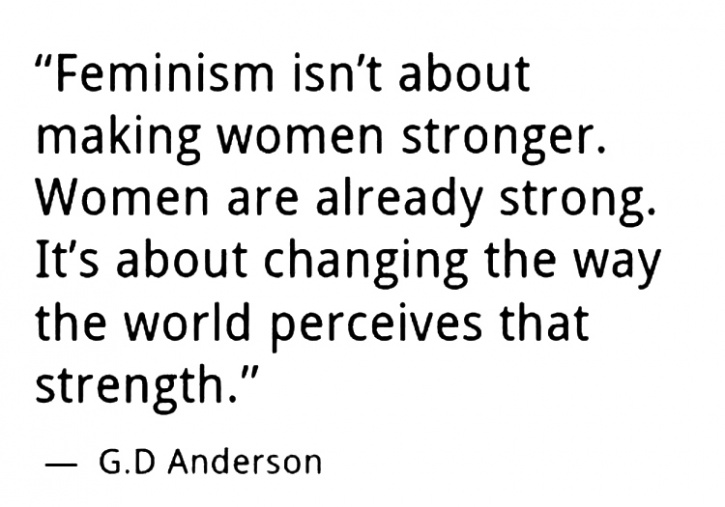 Seriously, I don't know how much a girl earns on receiving likes and followers on social media. I am ignorant of this subject. Please tell me for my knowledge. I'm even shocked to know that people can earn through a platform such as TikTok.
3) Watch 'Baby Girl' starring Dhvani Bhanushali and Guru Randhawa, singers of the song.
Music of the song given by Vee and Lyrics written by Guru Randhawa. this music video is released under T-Series music label. The video is directed by Remo D'Souza.
Read lyrics: https://lyricssawan.blogspot.com/2020/09/baby-girl-lyrics-translation-guru-randhawa.html
Observe lyrics such as 'Jhumka laide ve, Kangan laide ve'. These lines were sung by Dhvani Bhanushali. Nowadays female are independent at least a few are so. I said at least because India is so diverse. We don't live only in liberal families. Millions of women suffer daily. This is a different chapter and there's a lot to speak on it. Let me not deviate from the issue being in discussion here.
Even if girls are not independent and earning in all the strata of society, we should promote the liberal views by our cinema and songs because both affect each other. If we would keep on showing regressive thoughts then how could we expect a society to be impacted by cinema? If we show liberal views in our songs then society would alter itself.
You may say I'm a dreamer but I'm not the only one. – John Lennon.
He said very aptly.
What I said is so subtle. Change or alteration in views of society would happen gradually. It's not a revolution of one day. It sounds like a dream. That's why I attributed John Lennon of 'The Beatles'. We are affected by our cinema so much. India is a country which is obsessed with cinema. Obviously cinema affects the psychology of society. (Read the outrage against the movie 'Kabir Singh'. Such movies should not be made in the first place whether they are made in Hindi or in South with different name 'Arjun Reddy' and cast. So, what they say, show and do in cinema matters a lot. Kabir Singh promoted toxic masculinity in relationships. It's a shame that the film was a hit. Only a handful of us protested against it, that too, only on social media. Everyone else couldn't find any fault in it. They were absolutely fine with it whether an audience is a male or a female.) It showed how much toxic masculinity is normalized in our society.

What I am saying that in the video a girl is asking for 'earrings and bangles' from a boy. Can't a girl buy these things herself in our society? Yes, she can as per me.
Can't we write innovative lyrics? Are we just limited to lyrics on the similar lines such as 'Gori hai Kalaiyan, pehna de mujhe hari hari choodiyaan…apna bana le mujhe Baalma' of 'Aaj ka Arjun' starring Amitabh Bachchan and Jaya Prada.
Or did this song cover all the sections of society because copious amount of women are dependent on men in patriarchal society? So, she is asking a man to buy bangles for her. Is it ok then as it covered them all?
Notice the acceptance of stalking in our society by the following lines in a song.
Kanna layi jhumki lai dunga
Hathan layi kangan lai dunga
(Will buy earrings for your ears and bangles for your hands)
Je tu zindagi mere naam kare
Tainu I love you vi keh dunga
Baby
(I'll say I love you to you, if you'll be mine)
Such lines boost the spirits of pervert men because they think that it's ok to stalk a girl. Stalker: "I would say I love you to her, I'd buy earrings and bangles for her then a girl is bound to accept my proposal". And if she doesn't accept my proposal then I'd throw an acid on her face because her refusal hurts his ego. This wasn't said by song. But it's a reality of many women in India.
Read about acid attacks in India. Read the story of victims of acid attacks.
Notice the normalcy of objectification of women in the following lyrics. Man proclaims himself as a kind of a stud. She's being compared to a luxury car instead of following a norm of comparing with moon in shayaris and old songs.
High rated tera yaar
Tu lagdi ae Lambo car
(Your friend is highrated,
You look like Lamborghini car)
Tere wargi na mutiyaar
Baby girl baby girl
(Haven't seen such a beautiful girl like you, baby girl)
Actually the very song starts on a note of stalking with following lines.
Hoke ni taiyar
Kithe chali ghar ton baahar
(Where are you going, being dressed up)
Tainu kihda intezar
Baby girl baby girl
(For whom you are waiting for, baby girl)
She stalks her apparently. He follows her. Where is she heading towards after being dressed up? For whom is she waiting? ……… Should that matter to any man where a stranger woman is going dressed up and who she is waiting for? No, not even a bit.
I have no personal grudge against Guru Randhawa. I've enjoyed his songs in the past. I didn't listen to them with the ears of a feminist. These things struck to me suddenly and I've decided to write on it. I know he doesn't seem to be a patriarch when you see him in public appearance such as in the Kapil Sharma show. (Oh my God! Whose name I've recalled here from the blue? Kapil Sharma is the one who has made many people happy in their lives. He took them out of misery as said by the audience. He makes us all laugh. May God bless him. He does a great job by making people laugh and smile in toxic lives of ours. But sorry to say, his comic acts are sexist, degrading towards fellow women and men, mocking LGBT community. Please don't let me write on him.) Although nobody looks patriarch from an appearance. It's evident by one's actions, words and thoughts. Even women are also patriarch as they are unaware of what they have become. Hence, women subjugate women in our parochial society. EITHER Guru Randhawa also seems to be unaware of repressive lyrics he wrote for a song because sexism mindset is so subtle and precise that all of us are unaware of OR he's patriarch himself. Ok, let's say he's patriarch. Then what about Dhvani Bhanushali? Isn't she aware of her own actions? Therefore, it seems like nobody is patriarch intentionally. They have just become an accomplice of spreading patriarchal views unknowingly. They don't even know what they're into. All those lyrics seem to be fine superficially but chauvinism is entrenched in those lines even unknown to the writer and singers of the song probably.
Am I judging women here or advocating against their subjugation? Because someone may say, "let women do whatever they want to do. If they want to dance on such songs, let them dance; if they want to write or sing such lyrics, let them sing or write; if they want to shoot or make such videos, let them make".
So, I'm not against their choices. They may do whatever they want to. I don't have any problem.
Have you observed it's so complex and people are so diverse? Someone might really say such lines of the last paragraph. If I'm not judging and if I am really in the favour of women then I must tell you that patriarchy is as normal as you go for a bath in the morning daily. It's so ingrained in our senses that we don't even know that it's abnormal. We get awake to our senses only when we read views of a feminist. Else we wouldn't have realised that it's all absurd to say and dance on parochial lyrics.
Above are the observations within just 10-15 minutes of watching consecutive videos on a TV channel UTV Bindass. Thus, nothing was watched intentionally by selecting a video like on an audio streaming or video streaming app. Observe the height of people accustomed to objectification of women. All the videos broadcast consecutively on a random basis on a TV channel in an afternoon. It means that there are millions of such videos and billions of such lines in lyrics and billions of such [sexist] girls grooving on songs and billions of sexist men are involved in creation of such songs. Those three videos were a fish in an ocean.
Someone might say that I'm a sexist and patriarch myself (Please tell me if I'm the one, I want to learn and get better in life) as my masculinity is hurt because women are doing as per their choice and I want to subjugate women as per my will. I have read such views in the past. Here, it would sound in contrast to the feminist views itself. That would be a wrong assumption of my views. Perhaps I couldn't express myself eloquently or you didn't understand what I wanted to say. I've never said that a man is allowed to subjugate women. Badshah, Guru Randhawa, Mellow, Akull, Remo D'Souza, Vee, Parth and Gurdas are men involved in making of the songs mentioned above. I'm against their regressive views if I'm not wrong in judging them. I'm just surprised by the normalcy of the patriarchy in our society that even women (Dhvani Bhanushali, Jacqueline Fernandez, Payal Dev, Sneha Shetty Kohli, Aveera singh Masson, Amy Aela, Devika Singh, and Yogita Bihani) are part of it whether knowingly or unknowingly. If one talks against patriarchy, it means one doesn't want women to be subjugated at any cost whether by a man or a woman. They are subjugating themselves in these videos. At least this is what appears to me. Or did I make mountain out of a molehill? Did I construe these videos wrong? Did I overthink?
I'm not against women's freedom to what they want to do. Of course, I can't stop them to appear in such videos. They are privileged and independent to do what they want to. It has just appeared to me that it's all detrimental for them, not for the other gender.
(I don't stop women to do what they want to do. Who am I to stop them? I'm nobody to grant them freedom. It's their birthright to live as per their wishes. They aren't accountable to men's wishes. They're not men's slave. [Though they are treated as one in many places of the world including India and it shouldn't happen.] Women are independent human beings. They are independent to do whatever they want to. Women should raise their voice. Of course, this situation shouldn't arise in the first place where they are compelled to raise their voice. It's we, men, who are guilty. Men should change themselves. I can't change the world but I can always change myself. Change begins with one.)
But it's not just men's fault. Women are also responsible as shown here with examples.
Can't a man raise voice for a woman? Ok then you might say that women don't need men. Women are enough to raise their voice against patriarchy. But what can I do with my mind? I've consumed feminism content profusely that I do believe that I can also raise a voice against patriarchy, however, I'm a male. I'm trying to think of all kind of views.
I concur that there would be someone who would be able to find a fault in my ideology. I'm ready to change myself. After all, I'm not in a female's body so, how can I know what she feels? I can try to be empathetic towards them. But at the end of the day, I'm a male. Therefore, tell me where I've been wrong in this article. Read meticulously. I've tried not to judge and have judged so many people here. But I've asked questions to you. I might be wrong. I don't know the reason of women's actions. That's why I've always used EITHER OR because I couldn't fathom out any reason. I know nothing.
I've come across a woman who is a men's rights activist. She has shown me a different point of view with examples where women sexualize men's body. I had consumed feminist content to the extent that I couldn't even think of men as a victim. But she opened my eyes.
I have not only read feminist content but also have worked in the same sector. I've done plethora of street plays and stage plays to empower women by raising voice for them and to create better humans in society. Violence committed against women and sexism ingrained in child since little age were main issues to be dealt with.
We are humans and irrespective of the gender, we can raise voice for each other's rights. Let not limit ourselves to our reproductive organs. We are not our bodies. We are spirits. Body is mortal whereas Spirit is immortal as said by Shri Krishna in Shreemad Bhagwada Gita.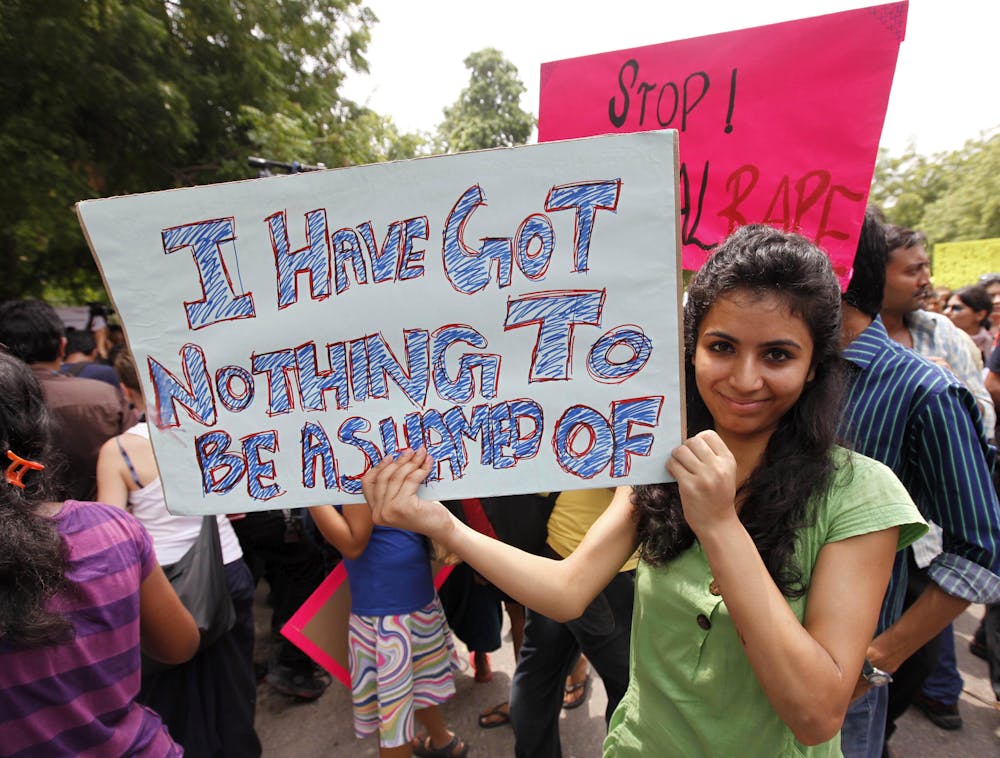 In conclusion I repeat that I'm not against their choices. They may do whatever they want to. I don't have any problem. My observations can also be wrong and I'm ready to change my views.
So, the fellow feminist-acquaintance have read the blog. She had written a term 'casual sexism' which I've skipped to mention. I couldn't think of it. Such a poor English writer I was! It's all casual sexism and humans are not even aware of it unless they are conscious of their actions.
From the diary of a self-proclaimed feminist man
Prashant Kumar